There are many stock video platforms out there, but I'm fully committed to Artgrid.io. Why?here I have compiled 10 good reasons for Artgrid, which in my opinion are the most important ones. Both the music platform Artlist and the video stock platform Artgrid.io I had already presented and recommended here in various articles. For example in this detailed experience report about Artgrid. I use both myself – also for the content of my blog or other social media channels and productions.
There are many reasons when the video stock material from Artgrid can be used. For example, if there are no cutaways or you want to pimp the video with an aerial shot, but you didn't have a drone with you on your road trip through Iceland. For many eventualities Artgrid offers a lot of contemporary video material, which can be easily downloaded and used! In this blog post, we will now summarize 10 good reasons for Artgrid
Table of Contents
Unfortunately there is no discount code available at the moment to help you with Artgrid, but there is a referral gift. With our link you get 2 months for free on top of your Artgrid.io subscription for stock videos.
Here are my 10 good reasons to use Artgrid
Fixed costs! No hidden fees or license costs. Everything you find on the platform, you can download and use for a fixed annual price. One year, one price, all inclusive.
No opaque use licenses! There is money to be made with licenses, which is why they are so opaque and often complicated. You don't have that problem with Argrid. Once you fall in love with the material, you can use the moving image scenes for anything you want.
Clarity! The Artgrid platform is modern and simply designed. Countless filter options let you find the perfect material. In addition, you can favorite material and find it later again and again, when the day has come when you want to use it.
High quality! In the most expensive subscription, the Pro RAW/LOG for just under $600 a year, you get 4k-8k material as RAW / LOG clips and can grade them yourself if you want. This also allows you to perfectly integrate and customize the stock footage from Artgrid into your own shots. Even with the Creator package for just under 480 $ a year you get but also already 4k-8k clips
Simple calculation: If you need several clips for a project, Artgrid.io guarantees you a clear calculation thanks to the flat rate price model. A fixed price per year guarantees that the costs neither explode nor increase with increasing usage! This gives security and saves time.
The material is yours! If you don't use Artgrid anymore or don't need it as often as you thought, you keep the rights to your downloaded footage. So you don't have to throw it out of your publications or channels after the subscription ends.
Contemporary grading! Most of Artgrid's material suppliers are young videographers from all over the world. So even the pre-graded footage in the two starter subscriptions offers a contemporary, high-quality look that can already be used well in social media channels without any further adjustments.
Easy payment processing! With Paypal, Artgrid is very easy to complete. You don't have to enter any credit card information or anything like that. The subscription fee will be debited after the trial period and then every 365 days.
Huge selection! Artgrid already offers a huge selection of video material on every imaginable topic. Even contemporary and political world events, such as material on the Black Lives Matter demonstrations can quickly be found on Artgrid. But the topics of food, cities, people, emotions are also covered. Due to its modern business model, Artgrid's stock material cannot be compared at all with the quality of other platforms.
Simply fun! Especially because of its easy handling and the all-around subscription at a fixed price, Artgrid and the search for suitable stock video material is simply fun. If you realize that a clip is not so suitable, you simply download another one and try it out! Rarely has content research been as little of a headache as it is with Artgrid!
Want to try Artgrid? If you want to test it for your own projects, you can get 2 months free on top of your Artgrid.io subscription via this link. You can also test Artgrid for a few days for free.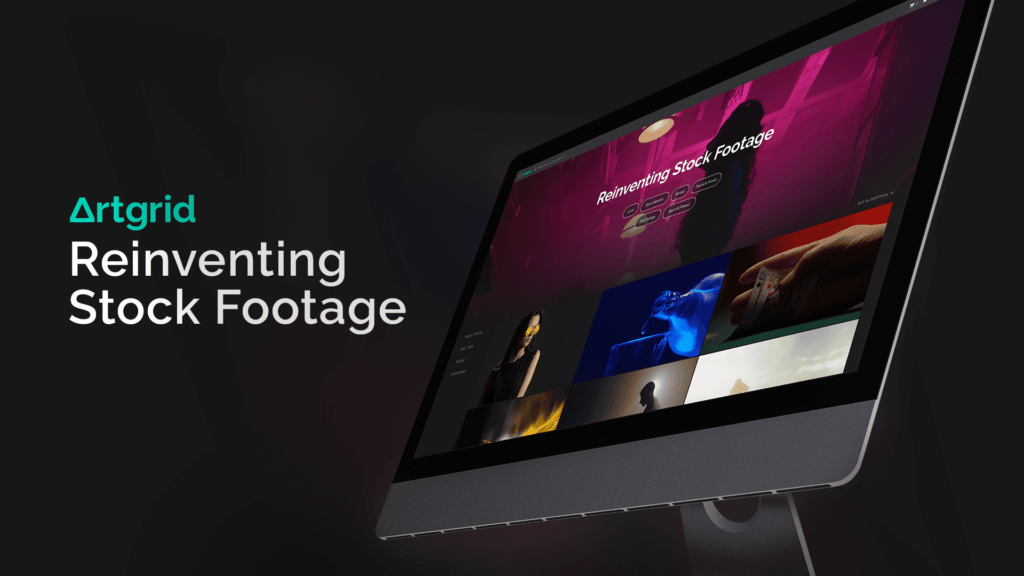 Artlist: The counterpart for music and sound effects
Of course, Artgrid reaches its full quality in interaction with the music platform Artlist, which works on the same principle and offers royalty-free music and sound effects in a huge library. The Artlist subscription is significantly cheaper and offers the same advantages for people who are looking for music to accompany their content. You can also find a detailed review of my Artlist Review here on the blog.
Artgrid – Reinventing Stock Footage
Finally, here is one of the many Artgrind commercials. Already here you get in my eyes a good foretaste of what the available footage from the platform can offer.
Examples of use of Artgrid
Finally, here are a few usage examples where you can see how we used Artgrid material for our Instagram account, for example. A relatively simple use, but I think the usefulness of the material becomes very clear.
If my 10 good reasons for Artgrid have convinced you, you can now try Artgrid for free for a few days and get 2 months free on your subscription via this link. I hope that I could help you with my experience and 10 good reasons for Artgrid might have convinced you. Have we forgotten any reasons? Then let us know in the comments.
Note: This post contains affiliate links with which you can support my work without paying a cent more. We are happy if you support us and of course we are even happier if we can make your daily project life a little bit easier with this little tip.